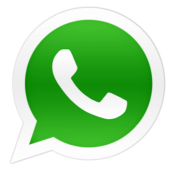 Onesie Jack Store is leverancier van een reeks Originele, licentie producten o.a. Badjassen, Onesie, Jumpsuits, loungers, Badslippers, Neon verlichting en overige Merchandise voor de merken:
Star Wars, Doctor Who, Rocky, Only Fools and Horses, Breaking Bad, Batman, Assassin's Creed, Shaun the Sheep, Harry Potter, Suicide Squad, Wonder Woman, Super Heroes, Ghost busters, Superman, Supergirl, Guardians of the Galaxy, The Flash,Grumpy Cat, Iron man, Marvel, Warner bros, DC Comics.
-------------------------------------------------------
Tevens hebben wij een uitgebreide collectie goedkope Onesie, Jumpsuit, Huispakken en Badjassen in diverse andere printen/variaties.
Wij vullen onze collectie Onesie, Jumpsuits en badjassen regelmatig aan met de nieuwste producten..
Zoekt u een bepaalde print/soort of maat Onesie? stuur een mail..of vul het formulier in, wij hebben nog niet alles van onze collectie online staan..
Bent u op zoek naar een bepaald collectors of Merchandise item??

Stuur een mail,met de naam/foto van het item waarnaar u opzoek bent .

Wellicht mogelijk dat deze bij een vanonze leveranciers beschikbaar is.......